Santa Fe National Park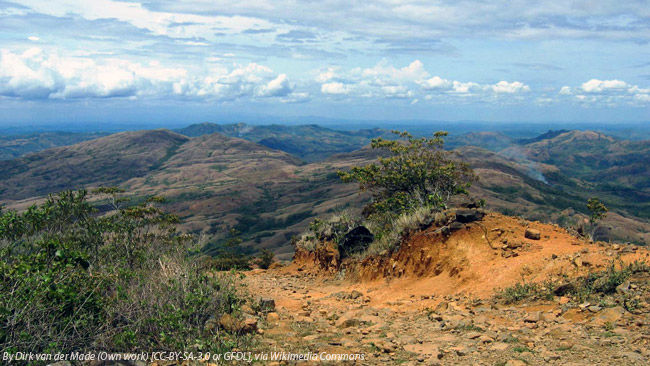 Nestled in the Panamanian Highlands of Veraguas, the pleasant climate, beautiful mountain scenery and abundant wildlife of Santa Fe National Park makes for a relaxing outdoor adventure. With more than 300 species of birds, including the ruby-throated hummingbird, jaguars, pumas, monkeys, boa constrictors, salamanders and frogs, wildlife enthusiasts have the opportunity to fully immerse themselves in this natural habitat. The Santa Maria River and tributaries are excellent spots to bathe in waterfalls while enjoying the biodiversity. Horseback riding up the trails allows for even further access to remote waterfalls, and additional hiking and birding. Inner-tubing is also a common pastime for the few resident foreigners who call Santa Fe their home, as well as for natives to the area.
The Veraguas province is known throughout Panama for its orchids, and the annual August expo in the small, serene town of Santa Fe invites visitors to see over 300 species of orchids. Residents of Santa Fe also welcome visitors into their gardens to learn more about these magnificent flowers in their natural habitat. With farm-to-table coffee tours and 20 waterfalls in just over 3 miles in the surrounding town of Santa Fe, this little mountain village offers a quaint, intimate experience with simple charm.