Meet the Panama Vacations Team!
Our vacations are only as good as the people who build them, which is why we take great care to ensure all our Travel Consultants know all of our partners inside out!
All of us live right here in Central America and have years of experience traveling, exploring, eating and playing in this amazingly beautiful country which means we can bring you all the wisdom of our combined experience and enthusiasm!
Chelsey Perron
Chelsey is Panama's top Travel Consultant, and for good reason! Chelsey has been living and working in Latin America for 7 years with her partner and is seriously passionate about good food and healthy eating. Panama stole Chelsey's heart when she discovered the fantastic foodie scene, incredible snorkeling, and the super friendly locals. Now she prides herself on combining her first-hand knowledge of hidden gems and unique experiences to her customer's individual travel styles and personalities.
Get in touch with Chelsey today chelseyperron@namutravel.com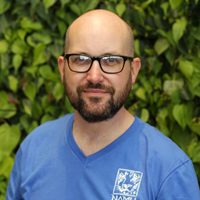 Aidan Mullan
Aidan was born and raised in Ireland, but got fed up with the cold, rainy days and went searching for sunny climates – so started his love affair with Central America! A self-confessed 'city boy', Aidan was immediately blown away by the contrast of the dramatic, modern skyline and the traditional feel and architecture of the old town in Panama City. But as he discovered more, he realized Panama isn't just the City and went to work exploring incredible wildlife, lost beaches, exciting adventures, indigenous tribes and much, much more!
Get in touch with Aidan today on aidanmullan@namutravel.com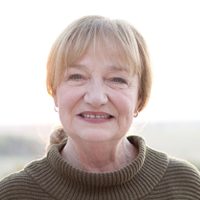 Leigh Cloutier
Leigh has been creating custom made vacations in Panama for over 10 years and loves Panama City as a vibrant metropolis with the jewel of Casco Viejo (Panama's old town) and the canal – a must see! Although Leigh also understands that Panama offers a lot more than the must-sees. With beaches and islands on both the Pacific and Caribbean, and with a range of boutique, luxury options all over, Panama offers quick access to both coasts, mountains to rival any in the world, and first-class accommodations all over the country!
Get in touch with Leigh today on leighcloutier@namutravel.com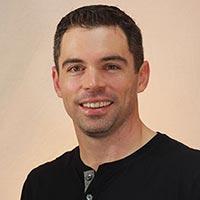 Rob Harper
The team in Panama is led by Rob Harper who has been living in Panama City for 10 years and whose love of travel has helped build the highly successful Namu Travel – the parent company of Panama Vacations. Rob understands the importance of communication when planning the perfect break and as a natural leader and travel enthusiast, he cultivates this within the Panama Vacations team, encouraging every member to get to know Panama, discover every individual's travel personality and then create something amazing!
Our History
We started our love affair with bespoke holidays in Costa Rica where we're known as Costa Rican Vacations. After great success selling customized Costa Rica vacation packages, the partners decided to venture into Panama in 2004 where we continue to thrive.
In 2011 we also expanded to Nicaragua, now known through its own brand of Nicaragua Vacations. And we are proud to have recently added Guatemala, Belize, and Colombia to our ever-growing list of destinations.  As Central and South America continues to gain popularity as a travel destination, we are committed to providing quality package vacations in each location.
Namu Travel Group
Today, we are united as the Namu Travel Group, a leader in boutique vacations to Panama, Costa Rica, Nicaragua, Guatemala, Belize, and Colombia. Namu umbrellas each of our specific brands, letting our clients know that we are delighted to plan their travels to each of our destinations or to create multi-country packages.
We staff over 60 full-time professionals in three countries, and continue to grow, providing quality service and continuing to help our clients discover their 'Unique Travel Personality!¨
Contact us today to find out more about our unique, customized approach!
if ($pageTopSidebar): ?>