Relaxing Retreat
8 days / 7 nights
A Relaxing Panama Retreat with City, Beach and Coffee Country
Relaxing Retreat Overview
This relaxing Panama retreat lets you see prime locations and also provides you plenty of time to explore on your own. First you'll get to know Panama City: you'll be staying at the stunning American Trade Hotel in Casco Viejo and enjoy a City & Canal Tour. Then you'll take a beautiful day trip on a boat around the rainforest.
Then, you'll be off to coffee country! Explore the popular retreat location of Boquete, a mountain highland town that offers both relaxing and adventurous activities. The choice is yours!
Every itinerary includes: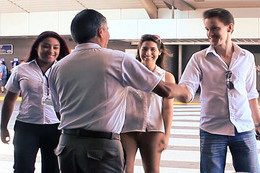 Airport Greeting Service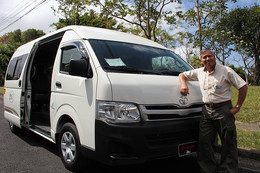 Private Transportation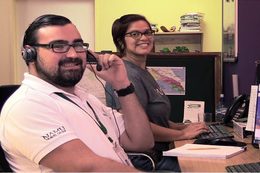 24/7 In-country Service
Itinerary
Day 1: New City, Old Quarter

Arrive in Panama City and take a private transfer to the American Trade Hotel in Panama City's Old Quarter, Casco Viejo. This is a prime city hotspot, an easy location to spend a romantic time with your loved one.

Day 2: A Taste of Panama

Go on a private Panama City and Panama Canal tour for the greater part of the day. Explore the City at night.

Day 3: Rainforest Exploration

Time to go to explore the rainforest! Hop on a boat and explore the inlets of Panama Canal. Discover a wide range of animals and vegetation and admire the gorgeous natural attributes in the area. Keep your eyes open!

Day 4: The City Is Yours

Free day to explore Panama City.

Day 5: Panamonte Inn

Take a private transfer to the regional airport and a quick flight to David. In David, you'll take private ground transfer to Boquete, a highland town adjacent Panama's only volcano. Stay at Panamonte Inn & Spa, right in this quaint town's center.

Day 6: Cruising the Tree Tops

Take a canopy tour high above the tree tops! Enjoy the rest of the day to explore.

Day 7: On Your Own

Explore Boquete on your own. Here you can eat fresh foods, hike, zipline, white-water raft, indulge in a spa treatment, get to know the locals and much more.

Day 8: Time to Go Home

Take private ground transfer to David to hop a 1-hour flight back to Panama City. Arrive at Panama City's regional airport and then take private transfer to the capital's international airport, where you will catch your flight back home.
Hotels Included

Like a scene from Casablanca, this Panama City hotel is stylish, romantic and luxurious—a fusion of its history as a crossroads in the Capital's...

Located in the Boquete Valley, at the foothills of Baru Volcano, this century-old boutique hotel uniquely blends European tradition with Latin...
Tours Included

This tour is the reason why many people come to Panama. Starting at the Miraflores locks of the Panama Canal, your expert guide explains this exciting entrance from...

This adrenaline-pumping challenge is a 3.5 km trip between 14 different canopy platforms soaring in the heights of Boquete´s rainforest. Suspended in harnesses,...
*Prices reflect our best approximation of low season rates and are subject to change at any time. You will receive a 100% accurate price when you inquire with us. The rates listed here, are per person, double occupancy accommodation and include taxes, domestic transport, tours and hotels as described, unless otherwise indicated. Price does NOT include international airfare or optional travel insurance or any other services not expressly mentioned.