Sweet Bocas Luxury – Your Own Private Resort
8 days / 7 nights
The Sweeter Side of Luxury for Groups
Sweet Bocas Luxury – Your Own Private Resort Overview
Experience a new level of privacy at this all-inclusive, private island nestled in the sparkling waters of Bocas del Toro.
Bocas del Toro has long been renowned as the top destination in Panama and it's easy to see why. Crystal clear seas are home to an abundance of tropical marine life, and dotted with picture perfect Caribbean Islands with white sandy beaches fringed with palm trees. The water is warm and the vibe is chilled. The perfect location for your troubles to slip away.
And hidden away in this tropical paradise sits Sweet Bocas – an all inclusive destination with a difference. Sweet Bocas was designed as a fully immersive destination with 4 guiding pillars of education, environment, entertainment, and cultural exchange.
This luxurious destination was designed to give back to the local community in a larger, more meaningful fashion and everything on offer at Sweet Bocas is developed with this in mind. Relax into your vacation knowing you are contributing to a sustainable and well thought out way of life.
Settle into the best kept secret in Panama – a private island for intimate gatherings where authentic experiences are all yours as you and your group relax and unwind in the truly unique hideaway of Sweet Bocas. All excursions, services, food, and drink are included in this one-of-a-kind package so make the most of your time in this truly idyllic location.
Contact us today to learn more or take a look at our other luxury Panama Vacations.
*Prices based on minimum group size of 10 people.
Every itinerary includes: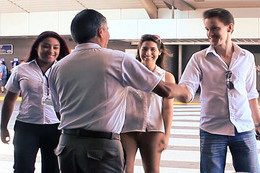 Airport Greeting Service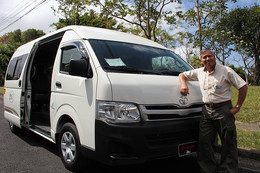 Private Transportation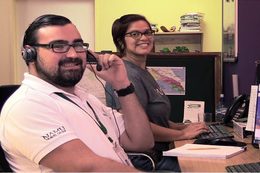 24/7 In-country Service
Itinerary
Day 1: Arrive at Sweet Bocas

Arrive at Tocumen International and take your private air charter to the amazing Bocas del Toro.

Settle into the sweet life and discover your home-from-home at Sweet Bocas. Visit the onsite Private Excursion and Activities Manager, learn all about what's on offer and setup your weekly events.

Start to explore this expansive estate on your own private island that includes all the luxury amenities and comforts that one could ever dream of, including a large freshwater lake, gardens, art installations and outdoor social areas.

Day 2 - 3: Time to Unwind

Take the time to ease into your vacation slowly with reiki, massage, yoga, and a range of other wellness practices offered daily.

With 360-degree stunning vistas, private nature walks and areas of total seclusion, Sweet Bocas is definitely a location where you can recharge.

Feel the stress slip away as you start to let go. The seven-bedroom villa features furnishings from all over the world and includes many social spaces to promote conversation and interactions.

Day 3 - 6: Explore the Island

Dare to explore, contemplate, learn and discover as you settle into your vacation at Sweet Bocas Panama.

Set out to sea on the resort's 30-foot yacht, available to take you on expeditions around the islands within Bocas including the local villages and mangrove habitats.

Learn all about the area's ecosystem as you explore the permaculture systems that promote regeneration and allow for a truly genuine farm to table dining experience.

Get active in one of the many sports on offer – from kayaking to paddle boarding and scuba diving, as well as more traditional sports like tennis and biking.

The sweeter side of luxury is waiting for you to explore at Sweet Bocas.

Day 7: That Time Already?

Coming around far too soon is your departure date. A private charter plane will again take you directly to Tocumen International for the convenience of meeting your onward flight home.
Hotels Included

Get away from everything as you and your group create your own all inclusive, super luxurious vacation. Hidden away at a secret spot in the...
Tours Included
*Prices reflect our best approximation of low season rates and are subject to change at any time. You will receive a 100% accurate price when you inquire with us. The rates listed here, are per person, double occupancy accommodation and include taxes, domestic transport, tours and hotels as described, unless otherwise indicated. Price does NOT include international airfare or optional travel insurance or any other services not expressly mentioned.