Highlights of Panama
8 days / 7 nights
Travel Consultants' Top Picks for a Boutique Panama Experience
Highlights of Panama Overview
Get boutique best in three cross-country locations: fun in the capital, a natural retreat in the mountains, and seaside relaxation on the Pacific.
First, begin in Panama City with a luxurious stay in a prime suite at The Bristol Hotel to hit top sights, including The Panama Canal, Panamá Viejo (Panama's former capital), the historic quarter of Casco Viejo, the Causeway and more.
Move across the country with a quick flight to Boquete, Panama's mountain paradise with postcard-perfect streams, valleys, flowers, cloud forest and resident volcano. Enjoy coffee farms and crisp temperatures. Here, you'll be taking a scenic zip-lining ride above the treetops.
Round out your trip with a two-day stay of snorkeling and sailing in Boca Chica in an oceanfront bungalow. You'll get a little taste of Panama's best in this package, in three one-of-a-kind hotels and locations.
Every itinerary includes: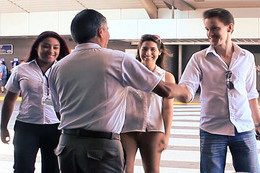 Airport Greeting Service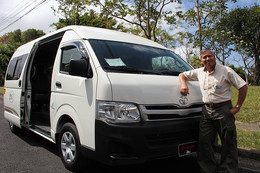 Private Transportation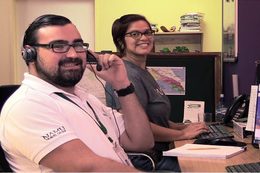 24/7 In-country Service
Itinerary
Day 1: Ready for Panama City?

Arrive in Panama City and take a private transfer to The Bristol Hotel for an upgraded luxurious and relaxing suite in Panama City.

Day 2: The Old and the New

Go on a tour of Panama City to hit the capital's must-see locations – including Casco Viejo, Panamá Viejo, the financial district, and the Causeway. Then, visit the Panama Canal to watch ship pass by that are close enough to touch. You'll also get a chance to see the Panama Canal Expansion in progress.

Day 3: Your Home in Boquete

Private transfer will take you to regional airport for a 1 hour flight to city of David. 45 minutes later you arrive to your two-day home in Boquete: The Riverside Inn.

Day 4: Explore and Relax!

Wake up in this lush and clean countryside to head over to enjoy a canopy tour! Spend the afternoon touring and relaxing in Boquete, a rich valley of flowers of cool temperatures and postcard-perfect views.

Enjoy your master suite jacuzzi and warm fireplace as the night gets refreshingly chilly.

Day 5: Bocas del Mar

Time to head to the ocean. Head out via private ground transfer for a 1 hour 20 minute ride to Boca Chica, the launching point for Pacific Island excursions into the Gulf of Chiriqui.

Hotel Bocas del Mar will be your two-day bungalow.

Day 6: Island Hopping

Relax at the hotel in two infinity pools with gorgeous surrounding view of sailboats and islands. Opt to island hop, sports fish, enjoy whale migrations or snorkel through amazing coral reefs.

Day 7: Resting in Paradise

Spend one more day/night in a paradisiacal setting.

Day 8: Heading Home

Head back to the city of David via private ground transfer, take a 40 minute flight to Panama City's national airport, and then transfer to Tocumen International Airport to fly home.
Hotels Included

The Bristol Panama City is the place where luxurious accommodations and scrumptuous dining are blended to create top-notch quality.

The Riverside Inn is located in Boquete, Chiriqui. The property features a mix of luxury and classic architecture right at the banks of the Palo...

This boutique retreat in Boca Chica is perfect for a beautiful oceanside getaway while traveling to Boquete, located right on the Gulf of Chiriqui...
Tours Included

This tour is the reason why many people come to Panama. Starting at the Miraflores locks of the Panama Canal, your expert guide explains this exciting entrance from...

This adrenaline-pumping challenge is a 3.5 km trip between 14 different canopy platforms soaring in the heights of Boquete´s rainforest. Suspended in harnesses,...
*Prices reflect our best approximation of low season rates and are subject to change at any time. You will receive a 100% accurate price when you inquire with us. The rates listed here, are per person, double occupancy accommodation and include taxes, domestic transport, tours and hotels as described, unless otherwise indicated. Price does NOT include international airfare or optional travel insurance or any other services not expressly mentioned.