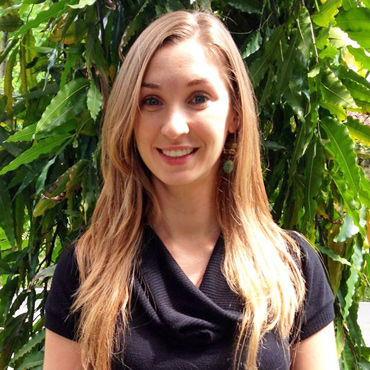 Number of vacations we have planned: 26,377
Our Client Satisfaction:
4.77
/ 5.0
Hometown: Bridgewater, Connecticut
About Me: Ever since I started coming here in 2005, I loved how accessible Panama was, both to get to and while you're here. I had been jet setting for awhile between the U.S. and Panama to complete a Master's in Spain/Mexico and a Fulbright in Brazil, but Panama has ended up being my ultimate home. Panama allows me a quality of living that I couldn't find elsewhere, a place where my family and friends could easily visit, amazing weather, great sites to visit, and of course, tons of beaches to explore.
My Favorite Thing: I love being warm all year-round in Panama. I also love trying new restaurants in Panama City (there's so many!). Panamanian Spanish makes me laugh everyday too.
My Top Tips: Enjoy it- savor the moment you see the Panama Canal and imagine how many people have passed through and how many people wish they could be there. Enjoy being a witness to the rapid changes of this wonderful country- you're watching history in the making.
My Articles
Panama population: 3,510,045 (July 2012); Growth rate: 1.41% (July 2012); Birth rate: 19.17 births/1000 population (July 2012); Death rate: 4.69/1000 population (July 2012)
Did you know that average water temperatures are in the low to mid 80s°F (25°C)? How about that 40% of Panama´s population resides in Panama City? Learn more Panama ¨quick facts¨ here.
The Republic of Panama is the southernmost country of Central America, with Colombia (and South America) to the southeast and Costa Rica (and North America) to the northwest. It shares a coastline with the Caribbean Sea, and Atlantic...