Adventurous Families Only!
8 days / 7 nights
Satisfy Your Whole Family with this Adventure Package!
Adventurous Families Only! Overview
Experience the adventure vacation of a lifetime with your loved ones in this family-focused, adrenaline-filled package that explores the best parts of Panama!
Explore the highlands of Boquete and stay at the superbly located and impeccably furnished Hotel Panamonte, which acts as the perfect base to see the mountains, rivers, and volcanoes in the area. Get the rush of your life in our zip lining and whitewater rafting day trips.
Continue the adventure in the picture-perfect San Blas islands on your own chartered yacht. Explore these turquoise waters in style, gliding from island to island. Snorkel, swim, and learn about the indigenous population of Gunas as you submerge into island living.
Then go back to the city for your final night in Panama City. Stay at the charming Las Clementinas in your own family sized boutique apartment before enjoying a sumptuous tasting menu at one of the top restaurants in Panama City.
This package is sure to entertain even the most hardcore thrill seekers among your family, but if it's not quite what you're looking for check out our other great packages or get in touch and we can help build the family vacation of a lifetime!
*Family pricing, based on two adults and two children.
Every itinerary includes: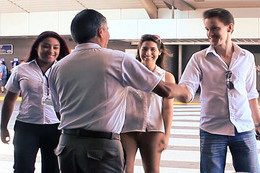 Airport Greeting Service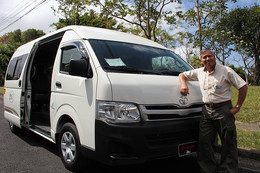 Private Transportation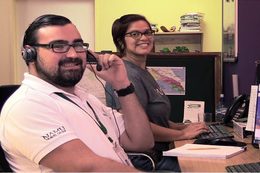 24/7 In-country Service
Itinerary
Day 1: Head to Boquete!

Head immediately to the highlands of Boquete without even leaving the airport with an internal flight with renowned Copa Airlines directly to David and then a short ground transfer.

The year round spring like climate and a large expat community, Boquete is the perfect place to acclimatise to the Panamanian climate and culture. This gorgeous highland village is surrounded by lush, green rainforest, tumbling waterfalls and iconic volcanoes.

Settle into the superbly located and impeccably furnished Panamonte Hotel, which offers first-class elegance with personalized service. 

Stay at Panamonte Hotel.

Day 2: Ziplining and Canopy Combo Tour

Start your adventures right away with one of our most popular combo excursions: the canopy and hanging bridges tour.

Wonder at the sheer beauty of the natural landscapes or this unique and stunning area as your adrenaline levels rise! Rivers, waterfalls and the famous Volcano Baru are all visible as you soar through the canopy on these 12 zip lines.

After a break for lunch, take some time to relax and explore Panama's tropical rainforest on this 3-mile circuit through the lush, green canopy and learn all about the intricate bio-systems of the flora and fauna.

Stay at Panamonte Hotel.

Day 3: Whitewater Rafting

Hit the rapids in this adrenaline-fuelled day trip! Admire a unique view of the beautiful scenery as you fly down one of the many rivers that traverse this area. The location is chosen based on your experience so you can enjoy the activity from start to finish.

Stay at Panamonte Hotel.

Day 4: Off to the Islands!

Wake up fully prepared for your morning flight back to the city where you'll take a ground transfer out to the San Blas islands (around 2.5 hours).

Get ready for the adventure of a lifetime as you and your family explore the archipelago of the San Blas islands by sailboat.

Stay at Panamonte Hotel.

Day 5 and 6: Sailing the San Blas

White sand beaches, coconut trees, and turquoise waters await you as you explore some of the 300 islands that make up the San Blas.

Sail through this postcard-perfect scene on your own private sailboat. Stop along the way to snorkel the many coral reefs filled with tropical fish, race along empty island shores, or explore the indigenous way of life at one of the inhabited islands.

Indulge in the finest seafood as your meals are fully prepared by the crew using all the freshest, locally sourced ingredients around.

Stay at Panamonte Hotel.

Day 7: Back to the Big City

Wake up feeling fully charged and ready for a change of scenery as you head back to the city.

Check into your large, family-style apartment at the charming Las Clementinas nestled in the heart of Casco Viejo; perfectly situated to explore the cobbled streets of Panama's old town.

Indulge your taste buds one last time and dine at one of the prestigious restaurants that Panama is proud to home. We will arrange an exclusive tasting menu for your final evening to send you off with a bang.

Stay at Las Clementinas.

Day 8: Time to Depart

Private ground transfer back to Tocumen Airport relaxed and full of memories that you will cherish for a lifetime.
Hotels Included

Located in the Boquete Valley, at the foothills of Baru Volcano, this century-old boutique hotel uniquely blends European tradition with Latin...

The nostalgic notion of European Old World charm is highlighted in this intimate boutique hotel located in the heart of Casco Viejo, Panama´s...
Tours Included

This tour is the reason why many people come to Panama. Starting at the Miraflores locks of the Panama Canal, your expert guide explains this exciting entrance from...
*Prices reflect our best approximation of low season rates and are subject to change at any time. You will receive a 100% accurate price when you inquire with us. The rates listed here, are per person, double occupancy accommodation and include taxes, domestic transport, tours and hotels as described, unless otherwise indicated. Price does NOT include international airfare or optional travel insurance or any other services not expressly mentioned.