Panama Classic Family Trip
8 days / 7 nights
A Family Vacation To Remember
Panama Classic Family Trip Overview
Take a classic trip to Panama and build memories that you will cherish forever. The below itinerary contains some of the best available hotels and activities in the country, but contact us and we'll help you personalise it to your desires! Panama is a country so packed full of adventure, history, culture and relaxation, you and your family will never want to leave!
Start your adventure in the lush highlands of Boquete. Marvel at the magnitude of the mountainous terrain, wonder at the exotic flora and fauna, explore the many pristine waterfalls and cloud forests and fill your cameras and hearts with stunning images of one of Panama's true gems. Stay at the Panamonte Inn which combines traditional elegance with mountain comfort.
Then head to the beach to experience the Caribbean coast of Panama at a different pace of life! Explore the crystal clear waters and palm-fringed sandy beaches, learn about the indigenous Ngabe tribe and master everything there is to know about making chocolate in this unforgettable stay in the Bocas del Toro archipelago. Settle into your first-class accommodation at The Red Frog Beach Island Resort where nature and luxury meet.
The last stop is Panama City where you will explore the Panama Canal and Casco Viejo and learn the fascinating history of this beautiful country. Unwind in the comfort of your family suite at the exquisite Las Clementinas which is the perfect spot to explore the wonders of Casco Viejo.
Stay at family-focused 5-star accommodation throughout your stay.
*Family pricing, based on two adults and two children. Check out our other Family Packages.
Every itinerary includes: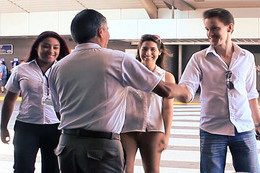 Airport Greeting Service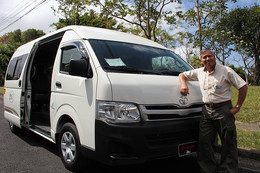 Private Transportation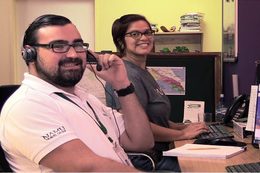 24/7 In-country Service
Itinerary
Day 1: Head to the Highlands

Immediately transfer from Tocumen on your internal flight with renowned Copa Airlines directly to David. Take a private ground transfer to the beautiful village of Boquete.

Set in the highlands close to the border of Costa Rica, Boquete is the perfect introduction to the delights Panama has to offer in this area with a year-round Spring-like climate.

Settle into the superbly located and impeccably furnished Hotel Panamonte which offers first-class elegance with personalized service and is the perfect place for you and your family to explore from.

Stay at Panamonte Hotel.

Day 2: Explore the Canopy

Explore Boquete from high above the treetops in one of our most popular combo excursions: the canopy and hanging bridges tour.

Zip through the 12 zip lines, soaring over treetops of century-old forests and pristine rivers and waterfalls that make up the natural landscapes bordering the National Park La Amistad and the famous Baru Volcano.

After a break for lunch, explore Panama's tropical rainforest on this 3-mile circuit through the lush, green canopy and learn all about the intricate bio-systems of the flora and fauna.

Stay at Panamonte Hotel.

Day 3: Welcome to Coffee Country

Explore the lush, fertile lands of Panama on this full day tour. Wander the vibrant outdoor market of Guadelupe, get lost in the rolling landscape and stand in awe of the famous Volcano Baru.

A full morning exploring is enough to work up a hunger – help pick and create your own picnic style lunch at the picturesque Rubio working farm. Feast on local dishes, fruits, cheeses and seasonal vegetables.

Finally, stimulate all your senses and learn everything you ever wanted to know about coffee as we delve deep into the dark roasted world of coffee at the Janson Estate. Take home a bag of the most expensive coffee in the world – the Geisha Bean!

Stay at Panamonte Hotel.

Day 4: Bocas del Toro

Wake up refreshed ready for your journey across the country to the Caribbean coast. A 3.5-hour ground transfer plus a 30-minute boat crossing will see you at your hotel in time for a late lunch.

Everything at Red Frog Beach Island Resort provides classic luxury surrounded by nature at its very finest.

Stay at Red Frog Resort.

Day 5: Discover the wonderful world of Chocolate

Tease your taste buds and learn about an indigenous Panamanian tribe in the fascinating Oreba Chocolate Tour.

The Ngabe tribe completely run and manage every aspect of this tour and will open their world full of culture and heritage to you as well as teaching you everything about the chocolate making process.

Keep your eyes open for sloths, toucans and poison dart frogs as you embark on an adventurous hike around the lush, green cacao farmlands.

Stay at Red Frog Resort.

Day 6: Slow Your Pace

Indulge yourself in island life with this free day. Grab a water taxi and visit the main island, explore the area by kayak, island hop and visit some of the many beautiful beaches or simply kick back and relax.

Ask us for our top recommendations and make the most of the Bocas archipelago.

Stay at Red Frog Resort.

Day 7: Explore the City

After a short morning flight, get picked up by your private guide and explore Panama City and the Canal. Tour the Miraflores Visitor Center and watch the ships transiting on of the most impressive feats of human engineering.

Next stop is the stunning Casco Viejo – Panama's Old Quarter. Wander the streets of this UNESCO World Heritage Site and marvel at the 400-year-old architecture while your guide fills you in on the historical significance of this area.

Your guide will drop you off directly to your hotel, or you can choose to spend some extra time exploring the many boutique shops, cafes, and restaurants that cater for every taste.

Whenever you are ready, check into your large, family-style apartment at the charming Las Clementinas nestled in the heart of Casco Viejo

Stay at Las Clementinas.

Day 8: Heading Home

Wake up relaxed and content – full of memories you and your family will cherish forever. Take your private ground transfer to Tocumen International ready for your departure.
Hotels Included

Located in the Boquete Valley, at the foothills of Baru Volcano, this century-old boutique hotel uniquely blends European tradition with Latin...

Unwind in the unique natural wonder that is the Red Frog Beach Island Resort and Spa.

The nostalgic notion of European Old World charm is highlighted in this intimate boutique hotel located in the heart of Casco Viejo, Panama´s...
Tours Included

This tour is the reason why many people come to Panama. Starting at the Miraflores locks of the Panama Canal, your expert guide explains this exciting entrance from...

This adrenaline-pumping challenge is a 3.5 km trip between 14 different canopy platforms soaring in the heights of Boquete´s rainforest. Suspended in harnesses,...
*Prices reflect our best approximation of low season rates and are subject to change at any time. You will receive a 100% accurate price when you inquire with us. The rates listed here, are per person, double occupancy accommodation and include taxes, domestic transport, tours and hotels as described, unless otherwise indicated. Price does NOT include international airfare or optional travel insurance or any other services not expressly mentioned.