Romantic Retreat
8 days / 7 nights
Luxury & Relaxation in the City, Valley and Beach
Romantic Retreat Overview
Relax with your loved one as you explore Panama. You'll first spend some time in Panama City, staying in the heart of the historical center, observing rich cultural diversity and the changing skyline. Your Panama Honeymoon includes visiting the man-made wonder that connects and divides two continents!
Then, head to the soothing surroundings of El Valle to stay at a tranquil spa and hotel. Explore this charming 7 square-mile village, take a walk around, dine on fresh produce, soak in the hotel's heated pool as you take in the stunning landscape. Choose from a menu of massages in the hotel's cleansing spa.
Mix up your surroundings with a final stay at the JW Marriott Golf & Beach Resort. This beachfront resort along the Pacific features luxurious accommodations and amenities like a swimming pool, several dining options, landscaped gardens and activities like hikes, birdwatching tours and more. Kick off your shoes and enjoy action-packed watersports, or relax on shore underneath the shade of a palm trees.
Every itinerary includes: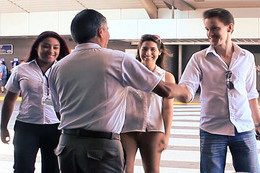 Airport Greeting Service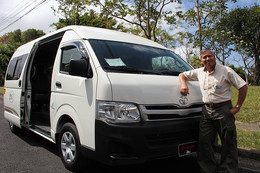 Private Transportation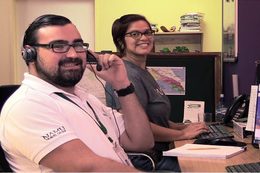 24/7 In-country Service
Itinerary
Day 1: Arrive to Panama City

Arrive in Panama City and take a private transfer to the American Trade Hotel in Panama City's Old Quarter, Casco Viejo. This is a prime city hotspot, an easy location to spend a romantic time with your loved one.

Day 2: Explore the City!

Go on a private Panama City and Panama Canal tour for the greater part of the day. Explore the City at night.

Day 3: Los Mandarinos

Take private ground transfer to El Valle to the Boutique Spa & Hotel Los Mandarinos.

Day 4 - 5: A Bike Ride Through Town

Explore this quiet town on your own. Hop on a bicycle through the town center, spend time at the farmer's market, take a refreshing hike.

Day 6: Welcome to the JW Marriot

Head to the Pacific Coast to relax at one of Panama's finest resorts, the JW Marriott Golf & Beach Resort.

Day 7: Just... Relax!

Make the most out of your stay. Set amid lush gardens, with vistas of the Pacific Ocean, this five star resort has everything you could need – a round of golf at the Jack Nicklaus-designed course, a relaxing treatment at Corotú Spa, or fine-dining at one of the five restaurants.

Spend your time lounging by the pool, or head out to the beach and take part in activities like snorkeling and kayaking.

Day 8: Time to Go Home

Take a private ground transfer back to the Panama International airport.
Hotels Included

Like a scene from Casablanca, this Panama City hotel is stylish, romantic and luxurious—a fusion of its history as a crossroads in the Capital's...

Refined elegance and impeccable service combined with powder-white sand beaches and lush green vegetation, the Buenaventura Golf and Beach Resort...
Tours Included

This tour is the reason why many people come to Panama. Starting at the Miraflores locks of the Panama Canal, your expert guide explains this exciting entrance from...
*Prices reflect our best approximation of low season rates and are subject to change at any time. You will receive a 100% accurate price when you inquire with us. The rates listed here, are per person, double occupancy accommodation and include taxes, domestic transport, tours and hotels as described, unless otherwise indicated. Price does NOT include international airfare or optional travel insurance or any other services not expressly mentioned.