Perfect Honeymoon
8 days / 7 nights
Relaxed romance at the most exclusive, private resorts in Panama
Perfect Honeymoon Overview
Put yourself in our hands with our hand picked honeymoon package. We understand how important those small details are on such a special vacation and we are committed to bringing you the highest quality with a focus on privacy, romance and relaxation.
Start at the exclusive Caribbean resort El Otro Lado, nestled in the bay of Portobelo. Explore the local beaches and take time out away from everything to sooth your soul in this tranquil environment that mixes tradition, elegance and nature.
Next you and your loved one will head to the private island resort Isla Palenque. Set in 400 acres of primary forest and with 7 private beaches, you will have plenty of time to meander hand in hand exploring this glorious Robinson Crusoe like destination. Join a guided kayak trip to explore the breathtaking coastline.
Finally, it's on to Panama City where you will stay at the luxurious La Concordia. Indulge in an intimate dinner at the Chef's table of the world famous 'Donde Jose' – a tiny restaurant that has made the top 50 restaurants in the world.
With everything taken care of, you'll only need to take care of each other in this exceptionally special Honeymoon package. Contact us today and let us take care of your every need or take a look at our other packages for more inspiration and let us help you create the honeymoon of your dreams.
Every itinerary includes: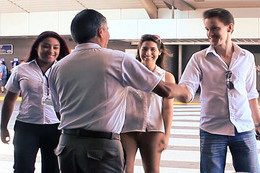 Airport Greeting Service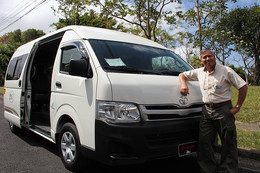 Private Transportation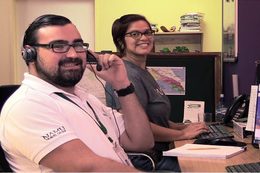 24/7 In-country Service
Itinerary
Day 1: Caribbean Dream

Arrive at Tocumen International Airport and immediately get picked up and whisked away (ground connection 1 hour and short boat ride) to your first romantic, highly exclusive Caribbean beach destination; El Otro Lado Private Retreat.

Nestled away in a delightful enclave of the Portobelo Bay and only accessible by a short boat ride, you really will feel like you have escaped everything.

Your private villa combines design, culture, nature and luxury and the dedicated staff are always available for every detail – no matter how big or small.

Stay at El Otro Lado

Day 2: Picnic on the Beach

Fully unwind and explore one of the beautiful, white, sandy beaches located just a short boat ride from the resort. Swim in the turquoise waters, warmed by the almost perfect year round temperatures, explore the sandy shores fringed with jungle or simply relax in nature's paradise.

The resort will prepare you a picnic lunch to take along with you from their onsite restaurant which focuses on locally sourced, organic, tropical products and Caribbean flavors fused with Asian, American or European traditions.

Stay at El Otro Lado

Day 3: Kick Back and Relax... Caribbean Style

Indulge yourself in the laid back, Caribbean lifestyle with this free day. Take a short boat ride back to the mainland and learn about the historic significance of Portobelo, explore the area by kayak, visit another of the beautiful beaches or simply kick back and relax around the resort's pool.

Ask us for our top recommendations and make the most of your stay.

Stay at El Otro Lado

Day 4: Private Island Resort Isla Palenque

Wake up relaxed and ready for your short private, ground transfer back to Toucmen to take the 30 minutes Copa air domestic flight to David. From there it's another private ground transfer and short boat ride to the exquisite Isla Palenque.

This private island resort has recently made it onto the National Geographic's Unique Lodges of the world list – 1 of only 55 in the world and the very first in Panama! And it's easy to see why.

The attention to detail throughout the resort has been carefully designed to work in perfect harmony with the natural surroundings of the rich primary forest and 7 private beaches. Find sanctuary at the heart of this Panamanian island wilderness.

Stay at Isla Palenque

Day 5: Explore by Kayak

Venture out into this unique area of the world by Kayak and paddle out towards neighboring Boca Brava at high tide to discover the mangrove-lined Northeast coast from the open waters.

Explore this mysterious and enigmatic ecosystem where the rainforest meets the ocean with a guide and learn all about its importance for marine life.

(Alternative options are available depending on your ability)

Stay at Isla Palenque

Day 6: Just... Relax!

Unlock the secrets of this paradise on your free day. Sign up for one of the many guided hikes which explore the jungle and coastline, strike out on to the ocean on kayaks or stand up paddle boards, take a romantic stroll hand in hand along the beach, or simply find a hammock and wonder at the beauty of your surroundings!

Stay at Isla Palenque

Day 7: Panama City

Travel back to David and take the short internal flight back to Panama City where your ground transfer will take you directly to the impeccably decorated and superbly located hotel – La Concordia Boutique Hotel.

Dine at the Chef's table at 'Donde Jose; – a tiny restaurant that has made it onto the list of the top 50 restaurants in the world. Expect a culinary masterpiece as Cordon-Bleu trained chef Jose Carlos explains the inspiration and design of each dish as he unravels his story of Panamanian food.

Stay at La Concordia Hotel

Day 8: Time to Head Home

Wake up in the luxury of La Concordia Hotel and enjoy your last few hours remembering all the new memories you have made together in your time in Panama.

Head to Tocumen via ground transfer for your return flight.
Hotels Included

An eco-boutique resort that provides a luxurious experience for ultimate relaxation, nestled in a private island of 400+ acres of jungle right on...

A complete experience of harmony with cultural understanding and modern relaxation.

The fusion of the old with the new, achieved through subtle splashes of color and sleek forms, are a reflection of what Casco Viejo is truly about.
Tours Included
*Prices reflect our best approximation of low season rates and are subject to change at any time. You will receive a 100% accurate price when you inquire with us. The rates listed here, are per person, double occupancy accommodation and include taxes, domestic transport, tours and hotels as described, unless otherwise indicated. Price does NOT include international airfare or optional travel insurance or any other services not expressly mentioned.