Panama's Three Finest Delights
9 days / 8 nights
Three locations, four hotels. Luxury & comfort await.
Panama's Three Finest Delights Overview
Experience the best vacation in Panama with this eight-night package, special for couples in search of a relaxing honeymoon or luxurious rest.
Stay in three of Panama's finest locations, in four different hotels, and discover all they have to offer. Travel from the busy capital to the hills of a mountain and secluded beaches in this worry-free vacation. Immerse yourself in their unique atmospheres. First, start at the famous Panama City. Walk the streets to get a sense of the lively shops and cafes. Go see Panama Canal in a private tour and find out about its history.
Afterwards, move to a mountain hotel, where peace and nature surround you. Admire the views and absorb the serenity in the area. Travel to a nearby volcano in a tour through the hills, and then learn about the production process of one of the most expensive coffee beans in the world.
Your journey continues with a stay at the beach. All the sounds of the jungle serenade you as you rest in this tropical paradise. Relax with the many amenities of your ecologically-conscious hotel. And if you want more adventure, there are activities and tours for you to explore the nearby area.
At the end of your journey you return to Panama for one night, for rest and luxury, and then head back home the next day. The finest hotels, wonderful food, and the most relaxing experience make this the best vacation package in Panama. Let us help you plan it all and don't worry about the details, we take care of everything!
Every itinerary includes: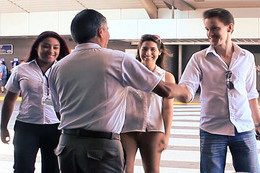 Airport Greeting Service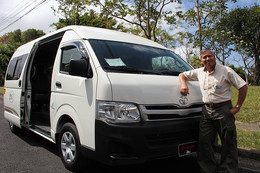 Private Transportation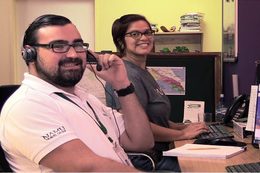 24/7 In-country Service
Itinerary
Day 1: Welcome to Panama!

When you arrive at the airport one of our private transfers will be ready to meet you. Enjoy a half-hour drive to Panama City and to the heart of  Casco Viejo, where your hotel, La Concordia, is located. Admire the views of the seaport city and its skyscrapers. Relax in this hotel that perfectly combines the elegance of the past with the comfort of modern days.

Stay at La Concordia

Day 2: Panama Canal Tour

After an early breakfast, head out in a full-day private tour around the city. Visit a picturesque colonial area of the city, right next to the sea, and enjoy its particular architecture. Take your exploration into the famous Panama Canal, where enormous ships cross from one ocean to the other. Your package includes entrance to Miraflores Locks, a museum dedicated to the Canal, where you can learn and admire this feat of modern engineering. Finish your day with a fine meal at Donde Jose, an exclusive restaurant where you get an unique experience of local food.

Stay at La Concordia

Day 3: Mountain Peace

Another private transfer takes you to the airport, where you take an early domestic flight to David, near the coast. Once there, enjoy a scenic one-hour drive to Boquete, right into the mountains. Stay at peaceful Panamonte Inn & Spa, a place that upholds the beauty of European B&B with its own Latin American twist. Its location at the slopes of Baru volcano provides great views for you to enjoy from the garden. Don't forget the fantastic restaurant, one of the best in Central America!

Stay at Panamonte Inn

Day 4: Scenic Coffee Tour

Go on a full-day tour to see some of the unique features in this mountain area. Admire the cloud forest in the distance as you drive by Baru volcano, at the foothill of Cerro Punta town. Stop and have a picnic lunch at Rubio Farms,  a feast consisting of traditional Panamanian food. Then head to Janson Estate, a coffee plantation. Experience and learn the process behind the production of the exclusive Geisha coffee, one of the most expensive coffee varieties. Book a spa treatment for your return, so you can relax and get pampered after a long day out.

Stay at Panamonte Inn

Day 5: Back to the Beach

Head down the mountain to the beach. Stay at the eco-friendly Resort in Isla Palenque, a beachfront hotel located in a private island. Luxury and sustainability are the stars, and you get to enjoy it. Abundant flora and fauna share the space with you. This is a great place to relax and have fun, since it is quiet but offers several opportunities for adventure. 

Stay at Isla Palenque

Day 6: Rest by the Trees

This is a free day for you to enjoy. Lounge at the pool in the morning, and then go dip in the sea to see the sunset. Take in all the sounds of nature, and try to spot the monkeys. There are trails for you to hike around the property, and kayaks and paddleboards in case you want extra fun in the sea.  Going on a tour is also an option, you just need to ask!

Stay at Isla Palenque

Day 7: Exploring Beyond

Nothing beats being able to do what you want in your vacation, so you have another free day at Isla Palenque. Take this opportunity to travel outside the hotel and go on a tour. Fishing, canopy, or snorkeling are some possibilities. Experience Panama's natural wonders as you explore new places. If you want, you can also just stay at the hotel or relaxing at the beach.

Stay at Isla Palenque

Day 8: One Last Time

Take a flight back to Panama City, and stay here for one more night. Your private transfer takes you to The Bristol in down town Panama City. This five-star hotel is luxurious and modern, with a wonderful restaurant and spa. Here you can spend your last night with views of Panama's skyline. Go to the spa for a massage, or go out to explore the oceanfront Balboa avenue.

Stay at The Bristol

Day 9: Until We Meet Again!

A final private transfer takes you to the airport, where you board your flight home. Say good bye to Panama until you meet again!
Tours Included

This tour is the reason why many people come to Panama. Starting at the Miraflores locks of the Panama Canal, your expert guide explains this exciting entrance from...
*Prices reflect our best approximation of low season rates and are subject to change at any time. You will receive a 100% accurate price when you inquire with us. The rates listed here, are per person, double occupancy accommodation and include taxes, domestic transport, tours and hotels as described, unless otherwise indicated. Price does NOT include international airfare or optional travel insurance or any other services not expressly mentioned.