Coast to Coast: 2 Oceans, 1 Vacation
8 days / 7 nights
Spend Time with a Significant Other in This Perfect Beach Vacation
Coast to Coast: 2 Oceans, 1 Vacation Overview
If you're sitting in your office dreaming of sun, sea and sand, then it's time to make that dream a reality with this incredible package.
Start on the Pacific at the exclusive Private Island Resort of Isla Palenque – a resort so special, it's made it onto National Geographic's "Unique Lodges of the World." Seven stunning beaches and primary rainforest await you in this tropical getaway.
Continue this dream beach vacation on the Caribbean side in Bocas del Toro while staying in the over-the-water bungalows at the magical Punta Caracol. This is an eco-resort that puts you right in the middle of the stunning beauty of the surroundings. Relax into the Caribbean pace of life.
Round off the trip with a night in Panama City at The Bristol Hotel. This gorgeous boutique hotel is located in the heart of the financial district and is the perfect spot to get out and explore the city.
This all round package really provides a little taste of both oceans and the city, but if it's not quite what you're looking for, take a look at our other packages or get in touch with us and let us help you custom build the vacation of your dreams!
Every itinerary includes: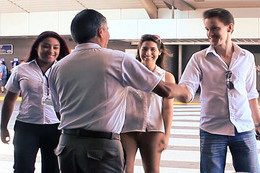 Airport Greeting Service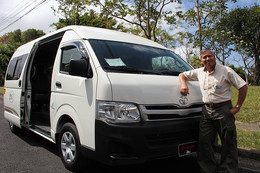 Private Transportation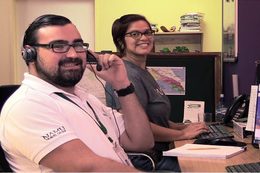 24/7 In-country Service
Itinerary
Day 1: A Private Island Resort

Arrive at Tocumen International Airport and immediately transfer for your internal flight with renowned Copa Airlines directly to David. From there it's another private ground transfer and short boat ride to the exquisite Isla Palenque.

This private island resort has recently made it onto the National Geographic's Unique Lodges of the world list – 1 of only 55 in the world and the very first in Panama! And it's easy to see why.

The attention to detail throughout the resort has been carefully designed to work in perfect harmony with the natural surroundings of the rich primary forest and 7 private beaches.

Relax and unwind in this sanctuary at the heart of the Panamanian island wilderness.

Stay at Isla Palenque.

Day 2: Island Hopping

Explore the shores of Isla Palenque's neighboring islands and the Gulf of Chiriquí National Marine Park in an exclusive island-hopping tour.  

Take your time to explore the vibrant marine life while visiting two nearby deserted islands for swimming and snorkeling. Or if that sounds too energetic, relax on these pristine, golden sandy beaches fringed with jungle.

Stay at Isla Palenque.

Day 3: Free Day

Unlock the secrets of this paradise on your free day!

Sign up for one of the many guided hikes which explore the jungle and coastline, strike out on to the ocean on kayaks or stand up paddle boards, take a stroll along the beach, or simply find a hammock and admire the surrounding natural wonders.

Stay at Isla Palenque.

Day 4: To the Caribbean!

Wake up relaxed and ready for a ground transfer to the next destination – Punta Caracol in Bocas del Toro.

With crystal clear waters and white sandy beaches dotted with coconut palms, it's easy to understand why Bocas del Toro is one of the favorite destinations within Panama.

Relax in one of the overwater bungalows at the eco-friendly resort and get ready to shift into a different pace of life!

Stay at Punta Caracol.

Day 5: Snorkeling Tour in the Caribbean

Get away from the crowds on this private snorkeling tour. Travel with one of the resort's local Captains who knows the seas like the back of their hands.

The resort is located on a remote island and is surrounded by coral reefs and tropical fish. This is a great starting point to get familiarized with the colorful marine life under the surface.

Then it's off to a different destination where vast coral gardens await!

Stay at Punta Caracol.

Day 6: A Day for the Beach

Indulge yourself in island life with this free day.

Grab a water taxi and visit the main island, explore the area by kayak, island hop and visit some of the many beautiful beaches, or simply kick back and relax.

Ask us for our top recommendations and make the most of the Bocas archipelago.

Stay at Punta Caracol.

Day 7: Travel To Panama City

Soak up the last of those Caribbean vibes as a late flight back to the city means you get to indulge in the beach one last time.

Go sloth spotting, snorkeling or simply grab a book and chill on the deck of your overwater bungalow one last time.

Once back in the city, check into the Bristol Hotel. Discover the wonders of this stunning building, located in the heart of Panama's financial district and combining contemporary luxury with timeless design.

Indulge your taste buds one last time and dine at one of the many prestigious restaurants that Panama is proud to home. There's an exclusive tasting menu for your final evening to send you off with a bang.

Stay at Bristol Hotel.

Day 8: Travel Home

After saying goodbye to this beautiful country, get a ground transfer back to Tocumen Airport for the journey home. 
Hotels Included

An eco-boutique resort that provides a luxurious experience for ultimate relaxation, nestled in a private island of 400+ acres of jungle right on...

The Bristol Panama City is the place where luxurious accommodations and scrumptuous dining are blended to create top-notch quality.

Punta Caracol is an aqua-lodge set in a totally virgin environment, offering guests an intimate experience with nature. Built over the Caribbean,...
Tours Included
*Prices reflect our best approximation of low season rates and are subject to change at any time. You will receive a 100% accurate price when you inquire with us. The rates listed here, are per person, double occupancy accommodation and include taxes, domestic transport, tours and hotels as described, unless otherwise indicated. Price does NOT include international airfare or optional travel insurance or any other services not expressly mentioned.